Welcome To WellCentric Health
Functional Medicine in Reno, NV
Learn why Dr. Robert Watson is your #1 choice for functional medicine in Reno, NV
Our mission is to help you find the root cause of your problem and guide you through a personalized care plan.
Looking for functional medicine in Reno, NV? Dr. Watson engages with you as a partner in your overall health and wellness. Through his practice at WellCentric Health, he works with you to identify areas of concern and structured customized treatment plans that get to the heart of the matter. Addressing the root cause of your medical issues not only restores proper function, but also enhances overall health and wellness, and most often without medicines that have their own side-effects and complications. Learn why we are Reno's top resource for functional medicine and Ketamine treatment.
Dr. Robert Watson, MD
Functional Medicine Provider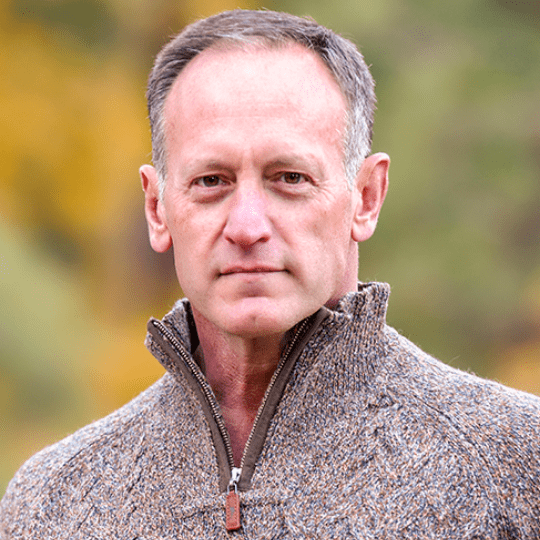 Experience the WellCentric Difference
Functional Medicine Provider In Reno, NV
In functional medicine, we see the body as an interconnected whole, within a larger environment. We recognize that in order to treat one part of the body, all other parts must also be considered.
Functional Medicine vs Conventional Medicine
In conventional medicine, there's a doctor for every part of your body: cardiologists for the heart, gastroenterologists for the digestive system, neurologists for the brain and nervous system, podiatrists for your feet, and ophthalmologists for your eyes. Due to this siloing, conventional medicine focuses on individual body systems, but does not look at the whole person to understand the interrelated causes underlying disease and chronic illness. Rather, it looks at symptoms in order to name a disease and find a corresponding drug.
In functional medicine, we see the body as an interconnected whole, within a larger environment. We recognize that in order to treat one part of the body, all other parts must also be considered. This breaks apart artificial divisions of the body. Functional medicine looks at underlying phenomena that occur across specialties (inflammation, oxidative stress, toxicities, cellular energy problems, etc.) in order to understand the root cause of disease and find the right tools, at the right time, individualized for each person. Contact us today to see why WellCentric Health is your top choice for functional medicine in Reno, NV.
The table below compares eight key distinctions between functional and conventional medicine.
Health Oriented
Patient Centered
Biochemical Individuality
Holistic
Cost Effective
Looks at underlying causes of disease
Preventative Approach
High Touch/High Tech
•••••••••••••••
•••••••••••••••
•••••••••••••••
•••••••••••••••
•••••••••••••••
•••••••••••••••
•••••••••••••••
•••••••••••••••
Disease Oriented
Doctor Centered
Everyone is treated the same way
Specialized
Expensive
Diagnosis based on symptoms
Early detection of disease
High Tech
Additional Functional Medicine Focus Areas
Gut Health  Disturbances in the balance of this important organ system can lead to problems such as:
Increased gut permeability or "Leaky gut"

Irritable bowel syndrome

Inflammatory bowel disease

Dysbiosis

Gastroesophogeal reflux disease or GERD

and diseases of other organ systems such as brain, skin, joints and more.
Weight Loss.  Excess weight contributes to disease, early aging, decreased cognitive function, and much more.  Dr. Watson has specialized in weight loss for over twenty years.  Whether you just need some direction and assistance, or an intensive investigation into why you have not been able to lose weight previously, we can help.  You don't need to understand the underlying physiology because we do. 
Mood disorders. We use a treatment that has radically changed the face of mood disorder treatment.  Severe depression, anxiety, PTSD, and more can be dramatically improved in as little as two to three weeks' time with this approach. If you have struggled for months or years with depression or other mood disorders you will not find a safer, faster, and more effective treatment modality. Click to learn more.
Hormone Balance. Bioidentical hormone replacement therapy.  There are very good reasons for hormone replacement therapy and good reasons to insist on bioidentical hormones for your replacement therapy. 
Pre-diabetes/Type 2 diabetes. These are ravaging diseases that will significantly alter the course of your life if not managed very well. Pre-diabetes and even type 2 (adult onset) diabetes can be improved and even eradicated with aggressive treatment.  You need a team and an approach to help reverse this scourge of our modern food environment and lifestyle. 
Health Coaching. You want success.  We want you to be successful.  Because we understand the value that health coaching adds to your likelihood of success and satisfaction, we build it into most of our programs.
Nutrition Counseling. From helping navigate our unhealthy food environment to correcting the course of disease, nutrition is a foundational element of good health. 
Alzheimer's Disease and Cognitive Health.   If you or someone you care for is at risk, or is showing the signs of cognitive decline,  immediate implementation of the Bredesen protocol may preserve function and quality of life.
Concierge Medicine.  Enjoy the easy access, dedicated time and attention, and familiar personal care of your own physician. Limited openings are available for the better health and peace-of-mind that come with the concierge services of Dr. Robert Dalrymple.
Cannabinoid Medicine. Inflammation, pain, insomnia, are just some of the conditions that can be treated with these natural plant products. Dr. Robert Dalrymple is a regional expert on Cannabinoid medicine and can assist you in special formulations for your specific needs.
Cardiac Disease Prevention and Risk Mitigation. Whether you have known heart disease or simply wish to avoid this number one killer in America, we can help you manage and reduce your risk of heart disease, stroke, and metabolic disease. 
Men's Hormone therapy.  From heart health, to cognitive health, to fat and muscle composition, to libido, and more, hormone therapy for men can return function and add vitality to the aging male.
Autoimmune Disease.  Multiple sclerosis, Hashimoto's, Lupus, Rheumatoid arthritis, and many more are among the autoimmune diseases that significantly impact the lives of over 23 million Americans.  Much can be done to bring better control over the damage and symptoms of these diseases, and reduce the elevated risk of developing a second or third autoimmune disease. 
Preventive Medicine and Age Management. Today's environment requires knowledge, discipline, and often a little extra help to live our best, and enjoy maximum health-span and life-span. WellCentric Health's guidance and therapy options can help ensure you get the best out of your time here on the planet. 
Telemedicine Services. Face to face time is enriching, but not always convenient or even possible.  Many of the services WellCentric Health provides can be conducted by means of private telemedicine. It is one more convenience we offer to provide you quality care with less hassle.
Much more.  Root problems that lead to poor health and disease include problems with mitochondria, gastrointestinal problems,  problems of thyroid function, adrenal function, toxicities, micronutrient deficiencies, infections, and more.  These lead to symptoms of fatigue, brain fog, mood disorders, pain, skin problems, and the list goes on.  If you are suffering, not feeling your best, or if you are looking for help to feel and live your best, WellCentric Health is eager to help.  
Schedule a Consultation
Learn More About The WellCentric Difference
Functional Medicine